Reviews for DeWald Chiropractic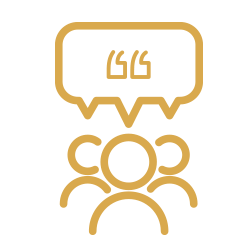 What Our Williamsport Patients Say
At DeWald Chiropractic we love when patients share with us their feedback and comments after chiropractic care. Please read our patient testimonials below to see what other people have achieved through their tailored treatment plans with us.
Share your stories too! Click here to send us your feedback so that we can help to spread the word about the benefits of natural DeWald Chiropractic care.
For more information, or to schedule an appointment contact us today.
---
Highly Recommend
"I started coming to DeWald with lower back pain, after a few visits I experienced no pain.  The staff is always pleasant, and they are always accommodating when I have to change an appointment.  I would recommend DeWald Chiropractic to anyone for back problems."
– Susan Staver
What was I thinking?
My decision to seek Chiropractic services needed a lot of persuasion from family and friends.  I was convinced that due to my injury L4 & L5 ruptured discs couldn't be helped by Chiropractic.
My injury occurred 45 years ago playing football.  I rehabed with Dr.'s orders then and was able to return to football and have some episodes with pain over the following years from time to time.
Then as I aged I noticed a continual ache developing in the small of my back. Which ibuprofen took away at first.  About 10 years ago I was told to try to get back in shape so I joined a local gym and began workouts.  After 2 weeks I was in pain that wouldn't quit.  I was evaluated for surgery to remove the discs that were against the nerve.  The surgeon did not want to operate; the risks were too high.  I was told to walk to get the weight off and that would relieve my back.  That was correct to a point, but I should have gone to Chiropractic services then to avoid what happened now.
I did the walking until arthritis set in and walking became a painful experience.  I noticed several changes in my body as I tried to learn to live with constant pain.
Hunting, fishing and hiking began to suffer.  I noticed I couldn't be on my feet very long until the pain and more noticeably my legs would begin to go numb and my dexterity would be lost and I'd have to sit down or risk falling down.  When I hunted I had to take pain pills to endure this pursuit.  My enjoyment of something I truly loved to do was waning.
Finally, while shooting trap I got to the point that I was barely able to make it through a complete round the pain would simply be too much.
I contacted Dr. DeWald by email and explained my problem.  She told me to come in and get an evaluation to see if she could help.  Dr. DeWald was gracious with my doubts and reluctance but after evaluating my situation I found that there was much more going on than just L4 & L5 and that my delay in getting help to align my spine had actually created other problems.  After only 1 month and 2 visits a week during that month I'm not in constant pain.  I am more than pleasantly surprised by the progress.  When I now think back, "what was I thinking?" had I reached out to Dr. DeWald sooner I would have avoided a lot of pain and experienced a much better quality of life.
Don't wait contact Dr. DeWald and let her evaluate your situation, if she can help, she will.
– Steve Tucker
Pregnant and Well-adjusted
Just a quick note to thank you for your quality and thoughtful care throughout my pregnancy.  The Webster Technique is fantastic and such a common sense approach to preventive care.
It is such a wonder to me why so many doctors and midwives haven't yet caught on.  I truly believe that the technique made all the difference between my having a beautiful, natural, non-interceptive birth vs. having a c-section.
With 2 contraction and only 3 pushes, I was able to enjoy the birth of my son Ethan who was in the breech position just 5 days earlier, at 39 weeks gestation.
I will gladly recommend care, and you, Dr. DeWald, in particular, to everyone.  In addition, I will continue to tell anyone who will listen about the wonderful benefits of the Webster Technique!
– Laura Kemp
Chiropractic works!
I had severe low back pain and pain going down my leg for three months.  I was having trouble walking and getting out of bed.  Even getting dressed was a challenge.
Getting adjusted along with decompression therapy every visit has not only reduced my pain but it keeps my pain away and allows me to work and do all the things I want to do, including playing softball again.
– Brett Wilson
Feeling great… now
I was having low back and leg pain for 9 months and would take Aleve daily with no relief.  I saw my family physician who gave me prescription pain pills with the same result.
This pain put a strain on daily life. Just walking, sitting, standing, and everyday tasks were becoming more difficult.
My brother and sister-in-law were coming to DeWald Chiropractic so I decided to give it a try.
The problems I was having have ALL been completely fixed and now I can do my daily activities with no pain at all.
– Dawn Bennett
Sleeping better
My husband has been going to DeWald Chiropractic with great results before deciding to go myself.  I was having low back pain for 6 months to the point it was uncomfortable to sleep at night.
Within one month of treatment I noticed significant improvement am sleeping better and have better mobility.  Now I get adjusted on a regular basis because I never want to go back to the way I was!
– Kama Bennett
Able to walk again
For several years, I had back and hip pain along with the inability to use my left leg and could barely walk with the use of a cane.  The symptoms escalated in April, 2009 and my May I was having trouble functioning at all.
Previous treatments I tried before chiropractic: Primary care physician, injections, pain medications, physical therapy, MRIs, and surgical consults.
Since beginning treatment here I have more energy because it is easier to move around, I have no pain to deal with, am sleeping better and overall more comfortable.
I still have the cane… it's in the trunk of my car and haven't needed it since Dr. DeWald and Dr. Reeder have been working on me!
Thank you so very much.
– Debra Thomas
Patient since 2007
Lower back pain brought me to DeWald Chiropractic, great results and wonderful treatment by the doctors and staff keeps me coming back every month without fail. More people need to get adjusted so they won't be living in pain.
– Dave Vincenzes
Thank you for fixing me!!
I was having very serious migraines for over a year before coming to DeWald Chiropractic.  I felt better after my first adjustment.  My migraines have lessened since coming in.  I am a three-sport athlete but am in between seasons right now.  Before coming in, I could not even finish a race in track and failed to make districts this year due to my migraines despite making them last year. My only regret was not thinking of coming to chiropractic care sooner!  Thank you so much for fixing me!
– Emily Knapsack
So thankful!
When I first came to your office, I had trouble taking a deep breath and I had a very stiff neck. After the first treatment I had relief in both areas.  After two weeks I am so pleased and thankful of how I feel.  I am able to do things much easier.  I had been losing some of my grip strength in my left hand that is better than it has been in two years.
I have had chiropractic treatment from other offices and have never had results like this!  I will gladly follow any advice the doctors give me.  I am also pleased with the rest of the office staff.  They have put me at ease and have all been so kind.
– Diane Lenhart
Numbness in both hands
Came to DeWald Chiropactic after my son came here for a football injury two years prior.  I had a lack of feeling in both hands for three months and felt better in the first week of coming in.  I am now able to work in comfort, which makes my overall quality of health better.
– Dennis Morales
Great staff/ treatment
My low back pain I had for 5 weeks was reduced in 2 visits seeing Dr. DeWald since I began treatment in 2007.  The staff is very courteous and friendly from the moment you walk in the door.
– Donna Ulsamer
My Wife Made Me Do It
I have two herniated discs in my low back and had tried Percocet & muscle relaxers along with physical therapy with little to no improvement.  My wife recommended that I try a chiropactor.
Been coming to DeWald's for over a year now and can walk upright and am pain free. Thank you Dr. DeWald and Dr. Reeder!
– Adrian Conroy
Feeling Great!
I've heard about chiropractic most of my life but always heard pros and cons which made me hesitate to try it.  I had been diagnosed with arthritis and bursitis in both hips and my low back and dealt with the pain for 3 years.  I went to specialists and received shots for the pain but it always came back.
I noticed improvement with my pain after just two visits at DeWald Chiropractic and have been going for regular treatment now for nearly ten months.  I have been sleeping better through the night and without the pain I had been experiencing.  I have an overall feeling of well being.
– Elaine Palmer
Immediate Relief
I suffered from migraine headaches and back pain resulting from a fall on ice in February 2011.  After waiting 8 months with no relief from over the counter pain medications and a heating pad, I came to DeWald Chiropractic on the suggestion from a co-worker in October 2011.
I felt immediate relief after the first adjustment from Dr. Reeder!  My headache went away and after a few weeks my back pain was gone.  I feel so much better!  I can stand and sit for long periods of time without any pain.  I have much more energy and I would absolutely recommend chiropractic to others.  It is a natural way to become pain free without medication.
– Linda Kneedler, Montogomery, PA
6 years of back pain and headaches…
I've been going to DeWald Chiropractic now for 7 months and am able to do normal, everyday activities more easily, am sleeping better, and very rarely have a headache or back pain. Chiropractic is the only thing that has ever helped me and I look forward to going every month.
– Jennifer B.
No more ear infections!
My 7 year old son has had chronic ear infections since the age of 2. After having tried multiple rounds of anitbiotics and nasal sprays, I brought him in to see Dr. DeWald.  He has now been getting adjusted regularly every month for the past year after seeing a significant reduction in ear infections within five weeks of initial treatment. Thanks Dr. D!
– Karen K.
---
DeWald Chiropractic Reviews | (570) 322-1776